<!- sidebar-file='/sites/www.southplainfieldnj.com/web/spnj/Departments/Departments/Public Works Department/_zumu_sidebar.html' --> <!- box:box1 -->
Public Works Department
Leaf Collection by Section Map (pdf)
Bulk Waste
Frequently Asked Questions
Leaf Collection Program
Compactor Hours
Yard Waste Site Schedule
Stormwater Advisory & Education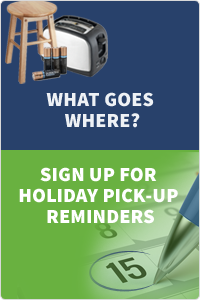 Department of Public Works
405 Spicer Avenue
South Plainfield, NJ 07080
(P) 908-755-2187
(F) 908-755-9852

Office Hours: Monday through Friday - 7:00 am - 3:30 pm

Leonard J. Miller, PE, PP, CPWM
Borough Engineer/Superintendent DPW
Oversees all D.P.W. Operations

Michael Kurilew
Supervisor
Municipal Properties - Roads- Sanitary Sewers - Signs
Paul Zawacki
Supervisor
Parks - Storm Sewers - Trees

Kristina Nieradka
Secretary
The Public Works Department performs many duties for our municipality. Some of these duties include tree preservation and tree removal including stump removal (located within the Borough's right-of-ways and public property), signs, patching roads, barricade placement for special events, storm and sanitary sewer maintenance as well as maintaining all pumping stations. Also, the department maintains all traffic lights, municipal properties and parks, snow removal, bulk pick-ups, leaf pick-ups and Senior Citizen pick-ups. We also operate our compactor facility and maintain our leaf and brush piles. The entire fleet of town owned vehicles including Police, Fire Prevention, Rescue Squad and Public Works are all maintained in house. We are constantly striving to improve our services to all residents and welcome all inquiries and concerns.

Residents may reach the department at 908-755-2187 during regular business hours or via e-mail @ knieradka@southplainfieldnj.com

**Any after hour emergencies should be reported to the South Plainfield Police Department.